Carol DesLauriers
Alto Saxophone
Rapid City New Horizons Band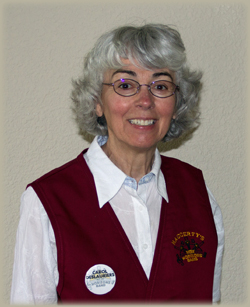 My husband, Lynn, was my inspiration for taking up the alto saxophone again. It has been many years since I have played the saxophone, but I will not readily admit how many. Have played some piano and organ, although not very successfully. I feel my 10 years as a handbell choir director have been helpful to me with note values, timing and dynamics.
I am a certified medical coder, retired for the past year. Hobbies include quilting, camping and reading.